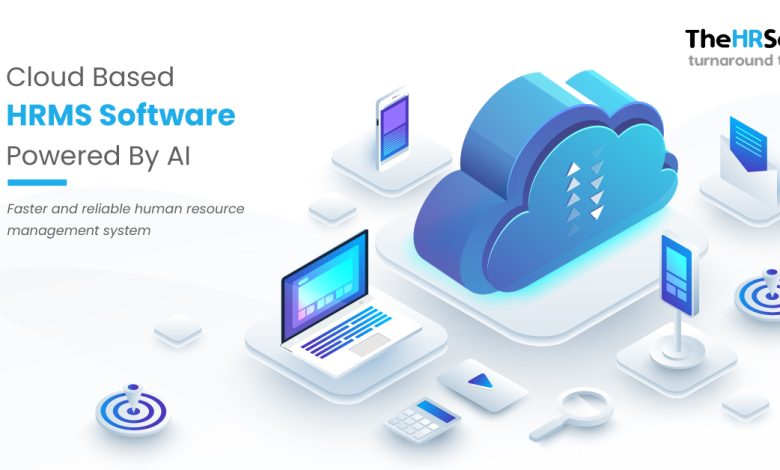 Organizations may keep employee data in a single. This is an easily accessible, and secure online location using Cloud-based HRMS Software. Data may be accessed quickly from any device. With an internet connection, at any time and from any location.
With the ever-changing needs of HR and advances in HR technology. software vendors are now offering cloud-based Human Resource Information Systems. These are simple to implement and integrate with a company's existing HR processes.
This article explains why you should invest in a cloud-based Human Resource Management System (HRMS).
HRIS in the cloud reduces the requirement for employees' files to be stored on paper. All employee data and documents may be securely kept in the cloud. These are made available to HR for compliance and reporting needs.
This considerably decreases HR effort.
Make Human Resources a Strategic Partner
Resolving employee questions about attendance. Moreover paid time off, travel and expenditure, payroll, and corporate policy, take time. Although this is crucial for managers and HR.
HRMS offers an employee self-service solution. It allows employees to access information from their employee management portal. The information can be retrieved at any time and from any location.
Employees may download policy papers. Examine the vacation calendar and complete other duties without having to rely on their managers. Especially on HR for simple chores like checking their leave balance, attendance records, benefits, pay stubs, and so on.
Employees have considerably better access to payroll and personal records. It minimizes their reliance on HR for day-to-day issues.
With more time on their hands, HR's involvement in the strategic operations of the company can grow. HR can contribute to the development of company strategy and become a valued strategic business partner by being more involved in people-related operations and getting a deeper understanding of employee concerns.
Remote Workers have access to data
As previously stated, HRIS in the cloud allows users to access and manage data from anywhere around the globe.
Employees who are on the go or who operate remotely in multiple regions. The time zones may simply access and update their files and paper. The well-defined approval process can really help out.. This might include things like requesting leave or travel and keeping track of attendance. Moreover, it includes monitoring training schedules and recognizing target accomplishments. It also manages to hold performance conversations and self-assessments.
Employees should be able to communicate with one another.
You can send easy reminders of birthdays, anniversaries, benefits enrollment, and other events using cloud-based HR software.
HR may communicate news, vital links, files, and updates with everyone or a particular set of workers within the firm via a publishing portal.
Develop a connected and engaging workforce
HRIS in the cloud is not only time-saving, but it is also cost-effective. A cloud-based human resource information system eliminates the need to acquire or install extra hardware or software. There are no additional costs for maintenance. There is a huge reduction in the requirement for unnecessary manpower. Companies can operate well if they stick to their budgets.
Simple Integration
Cloud based HRMS Software is simple to connect with your existing software platforms.
The executive can easily import data from other systems. As a result, if in case you want to update HR records. The HR may make the change in one system and it will instantly reflect in all systems.
Conclusion
Data and personal information must be accessible 24 hours a day, seven days a week in today's workforce. Employees can access their information and the company may streamline and manage end-to-end HR activities using a cloud-based HRMS.