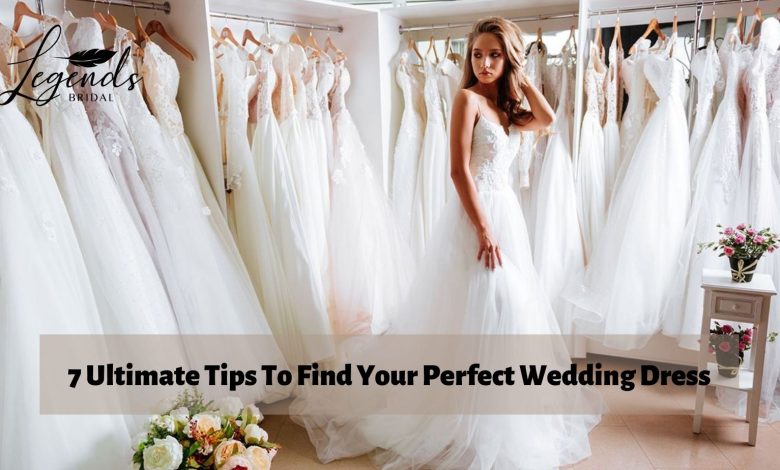 Congratulations beautiful! Planning your big day must be exciting with an endless list of things to take care of, from finalising the venue to hiring the photographer. The most important task of all is finding the ultimate wedding dress that makes you feel exquisite. With so many Perth wedding dress boutiques around, finding the perfect one can be daunting.
Regardless of your budget, style, or timeline, we have listed the top 7 tips to help you choose your ultimate wedding dress anywhere in Perth.
What to do before you check out wedding dresses in Perth?
Visualise what type of wedding outfit you see yourself in your wedding ceremony and reception. You should plan your dress according to the season, i.e., is it a summer wedding or winter wedding etc. and then comes the style you prefer for your body shape, including the necklines you are comfortable with and sleeves. Once you've zeroed in on the above, it's time to go wedding dress shopping in Perth, and here are some tips to help you.
Consider The Location
Your wedding location will assist you in your search. If it's a daytime ceremony at the beach, you can opt for short slip dresses made with linen and organdie, ideal for warm weather. For a nighttime ceremony at the cathedral, you can go for ball gowns made with velvet and brocade. You can choose various wedding dresses with your requirements in most boutiques in Perth.
Set A Budget
Set a budget and be comfortable with the amount you are willing to spend on
your wedding dress. Make sure to tell the salesperson your budget so they can help you find the wedding dress within your budget, making the process easier for both parties involved.
Generally, the wedding ensemble, such as the veil, undergarments, and other accessories,
account for at least 10% of the total wedding cost. Other factors such as alterations can add a few hundred or thousand dollars depending on the shipping fees and other factors. Once you finalise and purchase your wedding dress, make sure to steam it before the big day. The wedding dress boutique where you bought your dress from in Perth should also steam it and get it ready for you. It is worth checking out with them before organising it yourself.
Shop For Your Body Type
The simple rule of thumb for styling is to dress for your figure, which is critical to
consider for your wedding dress. You can opt for the fit-and-flare silhouette to accentuate
your waist, or if you are tall and slender, you can choose a sheath silhouette. A ball gown
with a sweetheart neckline will look good on any frame. You should be conscious of what
will look best on your body, but also make sure to go for something new.
Shop Early
The ideal time to shop for your wedding dresses in Perth is 6-9 months before your wedding.
It usually takes about four months for the manufacturer to make the dress and another two
months to complete the alterations. Very long and elaborate gowns will take longer to
complete. If you are short on time, various shops in Perth will help you rush to make your wedding dress, but they will cost an additional fee, and your choices will also be limited. Most distributors also have a sale section with samples you can directly buy from the rack.
Limit Your Shopping Entourage
Although it may be tempting to bring in everyone you love with you when shopping for your wedding dress, the more people you invite, the more you will be overwhelmed or confused.
According to experts, the best thing to do is take two or three loved ones or five at max to
help you with the gown appointments. You should bring those who will be instrumental in
helping you make your decision. Make sure that they are honest and have the best interest in mind.
Do Your Research
It is not daily that you come across the terminology such as the basque waist or Watteau train or that you must select between three distinct shades of white. You should learn about materials, terminology and silhouettes by looking at the bridal magazines, online
shops and books to know what you are talking about when shopping for wedding dresses in Perth. You can also make a folder with photos of dresses or features you want and carry it with you when shopping.
Bring Shoes
Bring the pair of shoes you intend to wear with your wedding dress anywhere you go in Perth. Regular sandals or sneakers will not give you a holistic picture when trying on your wedding dress. There are some locations with a set of communal heels that you can use, but the best option is to bring in your shoes.
Conclusion
There you go, gorgeous; these are some of the best tips you can follow to buy the most appropriate and perfect wedding dress for your big day in Perth. All the best!!