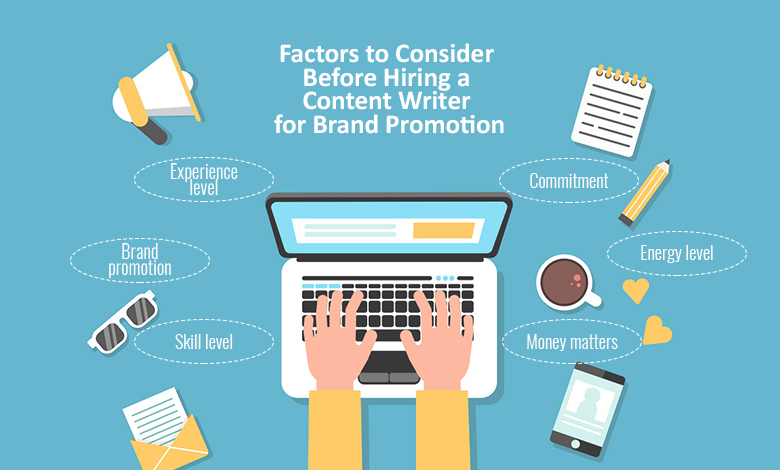 Hiring a content writer for brand promotion is a drill that every business has to go through at some point in time. After all, every enterprise has to advertise and market to attract customers, boost sales, and engage customers.
And a simple and effective marketing strategy, coupled with quality content, are keys to unlocking the dream. Compelling content can form the base for any marketing effort. A content writer can tell your brand story, help you connect with customers, and take your brand to new heights.
The perfect writer will use his content writing skills to write compelling pieces that attract new leads. When these people find stuff that answers their queries and is easy to read, they will share it. The shared work will attract more people and help you convert more.
But to achieve all this, you need first to hire a content writer that can make your brand heard. But, with so many writers available, hiring the perfect one for your brand can be tricky. However, you can simplify the search by researching and considering the following factors.
Must Consider Factors Before Hiring a Content Writer for Brand Promotion
Hiring someone with good content writing skills is key to making your marketing plan a success. Here are a few things that you should consider in this exercise.
Skill level
Before making the hire, the first thing to consider is the writer's skill. You can ask for samples to evaluate a prospect's writing skills. But instead of asking for a random written piece, ask them to write something on a topic related to your business.
The perfect writer will offer a sample that fits your brand's tone and complements your marketing strategy. Along with checking the piece from a customer perspective, You can take help of online tools.
Experience level
Another factor you should consider along with skill during the hiring process is experience. You should hire a content writer having experience creating the type of content you want.
The writer you hire should also know about your industry. They should be aware of the latest happenings shaping your industry and the most pressing questions bothering customers. The insights will help them craft content that connects people and draws them to your site.
Therefore, while writing the job description, mention your industry. Also, say the years of experience you are looking for in the candidate. This will help you attract the right candidate having the ability to create the content you want.
Energy level
There is no value in hiring experienced writers if they are not excited about your venture. The writer you hire should be excited about your products, services, and job role.
A candidate passionate about your product and services will produce great content and encourage other team members. To gauge a person's energy level, have a one-one in-person or zoom meeting with the person.
The excitement of a person is often palpable through his body language. So keep a keen eye on the body language during the interview process, and you will be able to hire a content writer that suits you.
Money matters
In business and in life, one thing often holds- you get what you pay for. Thus, to onboard writers with good content writing skills, be ready to pay more. The amount can further rise with the difficulty level of the write-up. 
Thus, you need to pay more for having a technical article written than having a simple piece. Before hiring, you can understand the price point by browsing different freelancing sites.
It will also ensure that you do not overpay and get the proper return on investment. Setting an appropriate price estimate is vital in getting the writer of choice.
Commitment
Commitment to a deadline is a crucial requirement in the content industry. To survive in the digital world, you need to have a strong customer connection. One way to achieve this is by maintaining a content calendar.
You can build customer connections and boost engagement by posting quality content regularly. But, to achieve this, you need support from your content writer. Initially, there will be some delay from your writer owing to the learning curve. But, that is likely to ease out with time.
However, it is better to iron out issues with deadlines and TAT during the hiring process. This will help avoid unnecessary hassles and problems later on with your writer. You can also avoid such hassles by Outsourcing content writing services.
When you outsource, the service provider takes care of all the hassles. Thus, you do not have to take on unnecessary stress and can concentrate on your core competency areas.
Final Takeaway
Hiring a content writer for brand promotion is one of those exercises you can't avoid. A content writer can create content pieces that help you connect with customers, grow business, and increase engagement.
But hiring a suitable content writer is not easy. Several factors need careful consideration to select the ideal resource. Therefore, the perfect solution is to outsource the job to an ideal provider. Outsourcing can get you free from many of the hassles of recruiting and managing writers. Want to know more? Connect now!