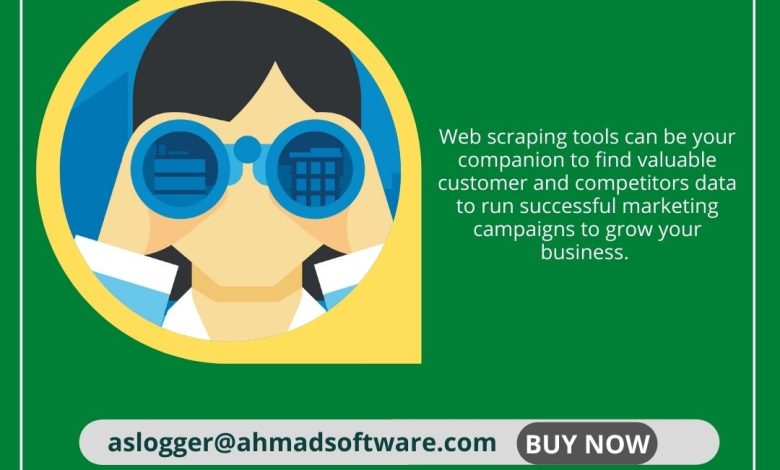 Why Do Competitor Analysis?
Competitor data can be a good thing for your business growth. If you want to beat your competitor, you have to spy on their marketing strategies. Analyzing your competitors' marketing campaigns can also be a great opportunity to grow yourself and remain on top of your marketing strategies. Many successful businesses do competitive analysis to learn from other businesses Instead of trying to ignore what your competitor is doing. And many business owners use data collection tools for marketing campaigns.
Data of competitors and their customers, in particular, can tell you a lot about a company, such as how they talk to their customers and who their target audience is. You can also see how often they collect customers' email information.
Collecting your competitors' marketing campaigns data may allow you to improve your own campaigns by adapting successful ideas or avoiding those that didn't work well.
The Best Tools Used By Competitors For Data Collection
Collecting competitors' marketing data is the practice of systematically gathering data about your competitors and using that data to analyze their strategies. This data helps you to boost your marketing campaigns and take advantage of opportunities in your market. Gathering competitor data that feeds this intelligence is recurring and constant in thriving businesses. There are several ways to collect competitor information. There are some best data collection tools used by business owners and competitors.
Google Map Extractor
Google Maps Scraper is an incredibly powerful and elegant tool that many of your competitors are using for business data collection. You can collect your competitor's data from Google Maps by using this business lead extractor software. Simply write your competitor or customer name in the software search bar. And the software will find all the data from Google Maps. And you can extract and export this data from Google Maps to Excel or CSV for use. Moreover, you can find data by zip code, category, industry type, and business listing URL.
If you are a local business owner then it can be the best tool to beat your local competitors. And you can get unlimited data for b2b marketing from Google Maps by using this Google Maps Listing Scraper. The software is made for everyone due to its user-friendly interface, accuracy, and affordability. The price is just 50$ for a month. You can use the software free for three days with some limitations. You can get competitors and businesses complete information from Google Maps such as email address, phone number, social media links, ratings, reviews, established date, business name, address, description, and much more.
Cute Web Email Extractor
Cute Web Email Scraper is the best tool used by competitors, marketers, and freelancers to get valid email data for email marketing. The nice thing about the email scraper is that you can get email data for any industry and country in the world by using this email collector. They provide a free trial also. The Gmail Email Extractor can find emails by the user or business name and can scrape emails from 66 search engines.
You will get data in CSV, Excel, and Text formats. Many competitors are already using this email extractor software to get email marketing data. You should give it a try with this tool also. Email List Extractor price for one year is just $59.99. Moreover, Cute Web Bulk Email Extractor requires no coding at all and you can find data by name, competitor website URL, category, and zip code.
Cute Web Phone Number Extractor
Cute Web Phone Number Scraper is the most used phone number finder tool used by business owners, telemarketers, freelancers, and competitors. They get competitors' contact information from websites, search engines, and local files by using it. In other words, Phone Number Scraper provides phone number data for mobile marketing campaigns. Due to high accuracy and speed, Cute Web Phone Number Extractor is the most demanding tool by telemarketers.
You can get your competitor's phone number database or you can get your customer's mobile number database all over the world by using this Mobile Number Extractor software. Just enter the name of your competitor or customer. And get data on your computer in CSV, Excel, or Text files. Its affordable price attracts everyone to use it at least one time to check its accuracy. You can enjoy the unlimited features of Cute Web WhatsApp Number Extractor for a complete year for just $59.99.
Final Words:
Web scraping tools can be your companion to find valuable customer and competitors data to run successful marketing campaigns to grow your business.  Whether you want to get an email database or phone number database of customers or competitors, these tools will help you to collect data for all industries and countries with 100% accuracy.