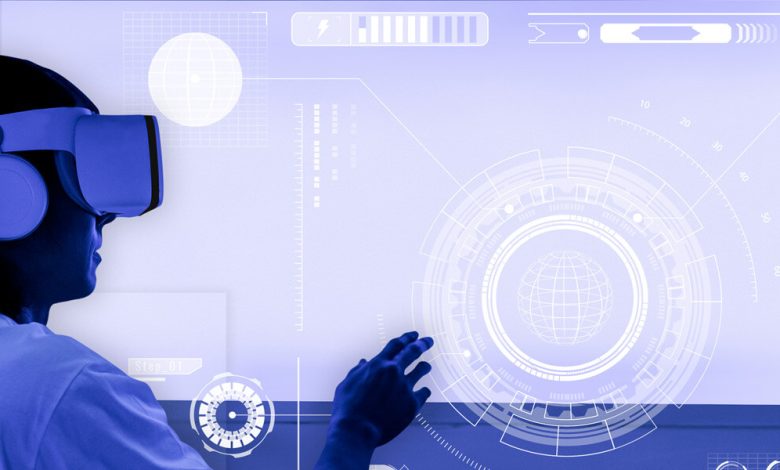 Simulating manufacturing methods and procedures, such as production, assembly, inventory, and transportation. It is a way to reduce the costs and time associated with testing a manufacturing system physically.
In order to predict the performance of a planned manufacturing system and compare solutions to design flaws, simulation software can be used.
Manufacturing simulation becomes a significantly competitive capability as a result, allowing manufacturers to test a variety of scenarios. Before purchasing tooling, reserving capacity, or coordinating other costly production resources.
By using simulation software to determine exactly what is needed, manufacturers can avoid production problems and reduce scrap and rework.
Applications:
Manufacturing simulation can be applied to existing facilities or processes. It helps to identify careless or to analyze the impact of introducing new equipment, materials, or other changes.
In addition to validating all-new means of production early in the product life cycle. Simulations can help with the following common aspects of manufacturing:
Assembly line design and balancing.

Planning for throughput and capacity.

Material flow and production logistics, including transportation management and facility relocations or additions.

Inventory management, replenishment rates, batch sizes, production planning, and so on.

Layout of the facility and resource allocation.

Work instruction clarity and revision management.

Robotics and automation equipment programming.

Improving construction quality and testing alternative raw materials.
Companies in the process industries benefit greatly from the use of simulation to test and validate process automation systems. It performs software acceptance tests, and train operations. Some of these advantages are discussed further below: 
The loss of unskilled workers due to retirement reduces an organization's ability to identify production problems and take corrective action. Many plants run on raw materials that change frequently due to market conditions. This causes swings and instability in unit operations.
Furthermore, many units are loaded to capacity with sophisticated control equipment, making operations much more difficult. Not only are human errors costly in terms of waste, equipment failure, environmental disasters, and worker safety.
With today's business demands and an aging workforce, there is a greater need for well-trained operators.
Operator training simulators (OTSs) continue to be one of the most effective methods for training new operators and refreshing the skills of experienced ones.
OTSs allow operators to learn about the functionality of the process automation system without having to control the actual plant. Normal and abnormal situation training are both possible without endangering the plant or its personnel.
Operator training simulators (OTSs):
Most of the time, the justification for acquiring an OTS is based on estimating the reduction in losses. This is simple for high-capacity plants, where the savings for a few days of lost production can amount to millions of dollars.
OTSs:
OTSs are typically purchased as part of a new plant construction project, a major plant or automation upgrade, or as part of a large capital budget.
The simulator's ability to test the automation system and provide operators with a better understanding of a new process justifies its use.
Operators gain confidence in bringing the plant up and running faster as their exposure to the simulator grows, significantly shortening startup times. Some forethought businesses are purchasing OTSs from operating budgets.
Simulation provides significant business benefits. A simulator's direct benefit is difficult to quantify. According to a study conducted by The Electric Power Research Institute (EPRI), the payback period is approximately three months.
The savings are attributed to lower training costs, costs associated with environmental excursions, equipment damage, and improve plant availability. Other companies have conducted research on the advantages of OTSs.
According to one company, the benefits of its ethylene OTS come from four quantifiable categories: initial startup savings of eight days, one saved day on subsequent startups on each turnaround, and two production days saved.
World Academy of Science, Engineering, and Technology International Journal of Economics and Management Engineering days saved per year from improved upset recovery and a 1% cost reduction through improved plant control. 
OTSs Benefits:
OTSs are the preferred method for training and certifying operations staff prior to plant startup and production. They improve human performance through training. Operator training prior to startup shortens the learning curve for the new process and automation system.
Furthermore, operators can be trained on upset or emergency conditions that they would not normally encounter in normal plant operations.
Simulation lowers risk and shortens startup times. One of the most significant risks of automating a process facility is ensuring that the quality of the automation system application software meets the organization's production requirements.
Without a simulation system, the user is unable to thoroughly test the application software prior to actual startup and production.
Identifying and correcting errors in an offline simulation environment is 10—100 times less expensive than in an online plant environment. Furthermore, businesses are establishing comprehensive testing and training programmes.
OTS is only one component of an effective training programme. Other components include, to name a few, course work, site visits to similar plants, and computer-based training.
Users are adopting best practices for implementing automation system testing and training in order to improve ROI from simulation systems. Developing simulation models, testing, and training are becoming an integral part of the overall automation project life cycle management strategy to reduce commissioning time and cost.
Simulation model development, testing, and training are iterative processes that are tightly integrate with the automation project life cycle.
This "from the ground up" testing allows for the early detection and elimination of errors before they spread throughout the system. Because all plants change over time, particularly in the first year or two after commissioning, it is critical to have resources available to keep the models current. 
Manufacturing systems:
Most simulation studies of manufacturing systems are concerned with the system's long-run (or steady-state) behavior, i.e., its behavior when operating in a "normal" manner.
Simulations of these types of systems, on the other hand, typically begin with the system empty and idle. As a result, the output data from the beginning of the simulation run is not representative of the system's desire "normal" behavior.
As a result, simulations are frequently run for a set amount of time, known as the warm-up period, before the output data is use to estimate the desire performance measure. 
Companies in the process industries benefit greatly from the use of simulation to test and validate process automation systems, perform software acceptance tests, and train operators. These advantages range from improved operator performance to incident avoidance. 
Rheomolds Simulation Services for Manufacturing Industries: 
Rheomold provides a comprehensive range of Manufacturing Simulation Services. Customers in today's market want low-cost prototyping and high-accuracy production.
To address this, more customers are focusing on simulation-based studies, which help them understand the core performance of their product during manufacturing using various simulation methods. Rheomold assists such customers by taking complete responsibility for our actions.