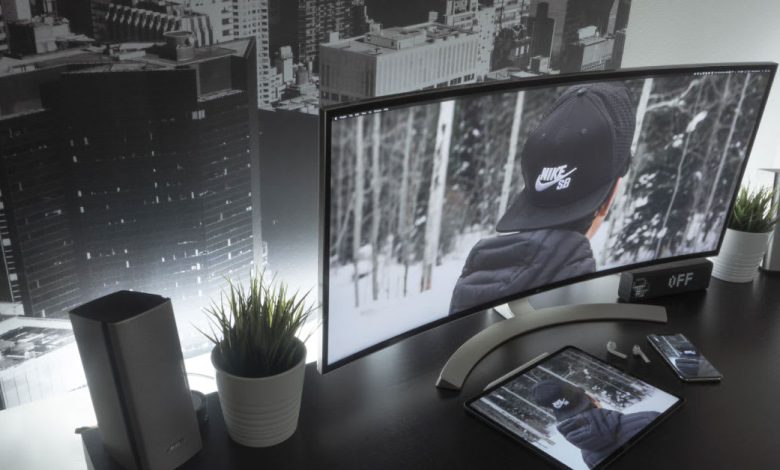 If you already spent a lot on CPU, high-end graphics card, and the RAM. Now all you need is a Gaming monitor you probably notice that the prices are way too high but if you have a low budget then go for the best budget gaming monitors. Here you will get the cheap monitor for gaming but with the best features in 2022.
Now the question arises, How do we know that this is the best monitor for gaming in this budget? Don't worry, I will give you detailed information that what to look for in the best budget gaming monitor. Here I have listed some key features that you should probably check before getting one.
<h2>SIX KEY FEATURES:</h2>
<h3>Resolution:</h3>
The most common three resolution are Full HD(1080p), Quad HD(1440p) and Ultra HD(2160p).  As an expert, I recommend an HD display that is 1080p for the budget gaming monitor,  As you will get the finest results here. Moreover, the affordable GPU can easily handle 1080p. While you save some dollars in it but get the best results.
The best thing about HD monitors is that they can easily achieve the best frame rate along with a 144 Hz refresh rate, which is a plus point for 1080p.
I consider 1080p a pocket-friendly resolution that any gamer can afford without exceeding his budget.
<h3>Panel:</h3>
You probably heard of these three panels TN, VA, and the popular one IPS, They all are good in their own way but if you are looking for a gaming monitor then you should probably go with IPS.
IPS stands for in-plane switching; this is already very famous as it provides the best viewing angles along with the best colors. This is noticeable when you are playing games on it.
Basically, IPS are the most recommended panel in any budget range, as they enhance your gaming performance.
<h3>Refresh Rate:</h3>
Gaming monitors usually have 75hz and most gamers do not update it to more Hertz as it works fine for them. But it doesn't mean it works for every game, if you are a competitive gamer then 144 Hz is best for you, As it gives a slight edge. And gives you the best gaming performance, and it also works great while playing AAA titles and Esports games.
So, go for 144hz as it is best for every gamer, and it is not that much expensive.
<h3>Response Time:</h3>
For response time, the most common statement you probably heard. Is "the less the response time is, the smoother viewing angles you get". It says a lot, as a 5ms response time or less than that is the ideal one for gaming monitors. Then again, it depends on your budget, but easily you will get a gaming monitor that has less than 5ms response time.
The latest monitors are occupied with the 1ms response time, which is the kinda elite category in terms of the budget.
<h3>Aspect Ratio:</h3>
Most gaming monitors use a 16:9 aspect ratio as it is the standard, but you will also see a 21:9 aspect ratio. Which will be in ultra-wide displays that are for professional gamers and for those who have a huge budget.
Here I will recommend you the 16:9 aspect ratio, it is compatible with HD displays, and we have heard no complaints regarding this aspect ratio as it is doing great in the market.
<h3>Brightness:</h3>
The most recommended brightness setting for gaming displays are 250 to 350 nits, and the maximum brightness can be measured in nits.
<h2>Flat VS Curved Screen display.</h2>
As you already know that the  Flat displays are already out there for a long period and only a few years ago we have seen the curved monitors stepping into the fray with lots of features that no one can resist.
So, the obvious thing is that you will get a flat display with the above features easily, but this is not the case with a curved display, as they are new technology and a bit expensive while find these kinds of features in it.
In this 3D world, the only displays that show you reality base image results along with 3D graphics are only available in Curved displays. And no doubt they enhance your user experience. So, I must say if you are willing to spend some extra dollars then curved monitors are the recommended ones for you.
Relevant Read:
<h2>Last Words</h2>
The above information is very much important if you are planning to have a budget gaming monitor. On the other side, Curved Vs Flat monitors, are also a debatable topic as everyone cannot afford the high-end curved display, but you can afford the high-end flat monitor with all the best features in it.
If you still have any confusion, just comment down below and ask freely.