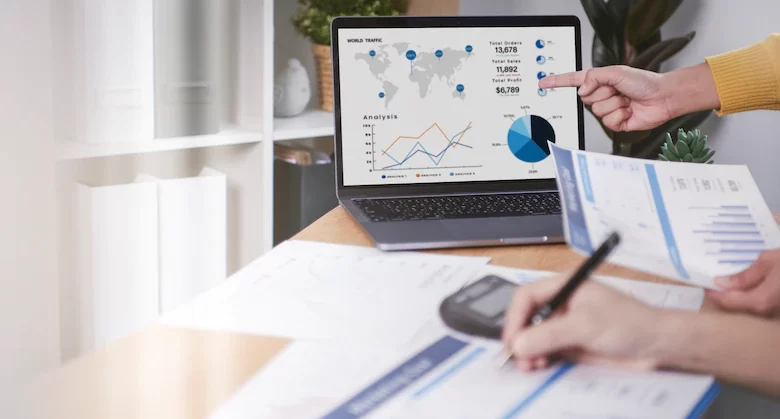 We entrepreneurs all want to convert as much as possible, of course, we can't ignore that, right? Then having a good landing page on your website is so important. If you are already using a landing page, but you are not yet getting great numbers, that's no problem! As Tyra Banks has said, "Try and fail, but never fail to try". It is always good to keep optimizing your landing page and applying new innovations. You can get in touch with Landing Page Design Agency in London
What is a landing page?
A landing page is a page within your website that you refer to from another platform or media. For example: You surf on a website, click on a link about a product or service you want to know more about and are redirected to a page in your website. That page should ensure that more conversion is achieved. In most cases, a landing page cannot be found in a menu because it is specially made to receive visitors who have clicked on a link or advertisement. The entire page exists to ensure that a visitor is guided from top to bottom to a call to action of 1 specific product or service.
Element 1: USP (Unique Selling Point)
As an entrepreneur, you naturally want to distinguish yourself from your competitors. But then it is important that you know what your USP is. The USP shows in a very distinctive way what makes your product or service special compared to your competitors. Why should someone buy your product or service compared to all other competitors?
So you must be able to immediately show what your USP is in a short time before your visitor leaves the landing page. The best thing you can do is to divide your USP into several parts. Immediately show all the benefits that a visitor receives when they purchase a product or service from you. What do visitors always see first when they land on a page? Right. The headline of an article or text. The headline is essential for a page. Make sure that your headline immediately describes what a visitor gets from your company in the shortest possible piece of text. Make it powerful, short and clear.
The headline of your website text is indeed the most crucial, but also use a supporting headline so that the main headline comes out extra clearly. It gives a second angle of attack over the main head. Therefore, use a supporting headline only to expand the main headline so that the text becomes even more attractive and catchy. It creates an extra legitimacy to the main headline.
If a visitor has read the landing page from top to bottom, there is one last possibility to completely convince the visitor. It is possible that a visitor is still in doubt somewhere and then it is useful to end your text with a clear CTA that clarifies the power of your USP
Element 2: Visual representation 
Sometimes you end up on a landing page and you mainly see 1 large photo explaining everything. That's not ideal. Make sure you use a photo that matches your product or service, offer and USP. The goal is to ensure that your visitors can recognize themselves in a certain situation so that they feel an empathetic connection. It increases the relationship between a product/service and forms it in the right context that ensures that people get a relevant picture of it.
It is a form of modern marketing. The idea is that an image can be transformed into visual communication without deviating from the text. Contrary to this, it involves and influences the choices of the visitor, so that you offer just that little bit more conviction.
Element 3:  Features and benefits
Ask yourself: What benefit does this product or service give me? What you often see in practice is that many landing pages have written a very long text with what they can expect. Is that smart? No. What happened then is that you lose the interest of your visitor and you don't want that. It is better to create a small summary in which you focus specifically on the benefits that can be seen in the value of the product or service.
Element 4: Evidence
Evidence, or in other words: 'Social proof', is important for other visitors so that they can physically see that people who bought your product/service convince more people to buy. People like to read reviews before they buy something because let's be honest: nobody wants to get value for money, right?
So it is very important to use customer reviews on your landing page(s) so that you can show people that you are reliable. It is simply the case that if no one leaves a review, people find it more difficult to take an action. Confirmation is what people are looking for and let that be what you as an entrepreneur should take advantage of.
Element 5: CTA
CTA is nothing but an abbreviation for: "Call to action". Basically a CTA is the conversion generator. CTAs are the buttons that ensure that you are redirected to a checkout page with 1 push of a button. The CTA button is the reason you created a landing page. A good CTA ties in with your USP and translates that into what a visitor receives as soon as the visitor clicks a CTA button.
You can create multiple CTA buttons as long as all buttons are set up for the same purpose. By designing these buttons well in such a way that they stand out, visitors are significantly more likely to take action. Including color, size, font and all other visual aspects of your landing page.