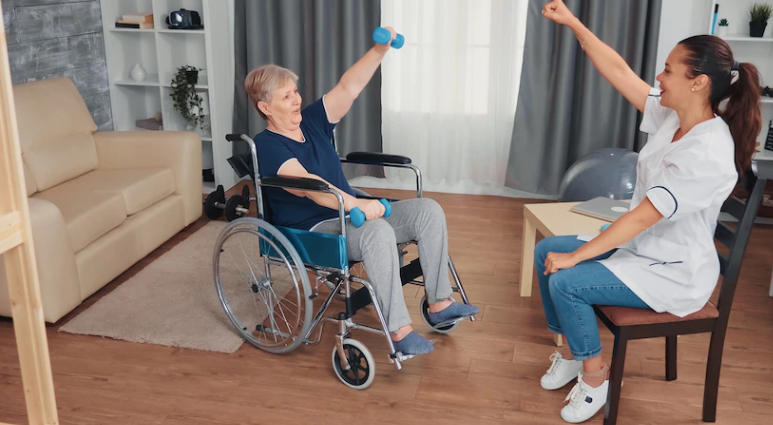 Sometimes, you might get confused between medical professionals and physical therapists but they are not the same. They do prepare separate plans for the rehabilitation. Many physical therapy centers can help you in getting back to your routine. When you get injured while playing, you will need different treatment so that you can start playing your favorite sport. Now, the question arises what is the difference between physical therapy and sports rehabilitation?
Meaning Of Physical Therapy
Physical therapy is needed when you fail to balance because of any injury that has occurred due to day-to-day activities like falling down stairs or tripping on something. Orleans Physiotherapy helps in regaining strength by stimulating activities.
There are 6 types of physical therapies –
A. Neurological Physical Therapy
This therapy is needed when a person suffers from spinal or brain injury. Neurological conditions are chronic which means they cannot be treated with simple medication or a healthy lifestyle. Therefore, doctors prescribe physiotherapy for such treatment.
Also Read – https://postingpall.com/5-reasons-to-choose-a-cro-with-pharmaceutical-cdmo-services/
B. Occupational Physical Therapy
This therapy adopts the right posture for doing manual work after work-related injuries that are not accidents. It includes those injuries which occur due to lifting the objects in a wrong manner.
C. Geriatric Physical Therapy
This therapy is done to address mobility and movement issues among the elderly. It helps in treating issues related to the musculoskeletal condition and it also includes osteoporosis, arthritis, and certain cancers.
D. Pediatric Physical Therapy
This therapy is for infants, kids, toddlers, and adolescents. It includes the treatment of
genetic conditions
congenital disabilities
severe injuries
trauma to the head
limb disabilities
E. Pediatric Physical Therapy
This therapy is needed when patients want to recover from any kind of surgery. The therapy is stopped when the patient gains full recovery and patient can do all activities without any assistance.
F. Hand Physical Therapy
This therapy centers on the entire upper arm not only the hand. It is for treating the injury of arms or arthritis. It includes simple exercises of hands and helps in regaining the full range of motion.
Meaning Of Sports Rehabilitation
Getting injured while playing sports is very normal. So, from recovering the same, you need to see sports therapists who will help you in returning you to your athletic activities. The beginning can be done with physical therapists and later you can continue with sports rehabilitation specialists to stimulate different activities and will help you in regaining your stamina. It will also help you in returning your athletic performance.
It has 5 stages
Phase 1- control pain and swelling
Phase- 2 – Improve range of motion and/ or flexibility
Phase-3- Improve strength and begin proprioception/ balance training
Phase 4- Proprioception/balance training and sport-specific training
Phase 5- gradual return to full activity
It is important to know that all the physical therapy centers do not have sports rehabilitation. Therefore, it is important to understand your requirement and act accordingly.
At Physiotherapy in Ottawa, we are specialized in such activities and will provide you with the best treatment for your injuries. Therefore, make an appointment and we will help you in getting back to your daily routine and doing your favorite activities.