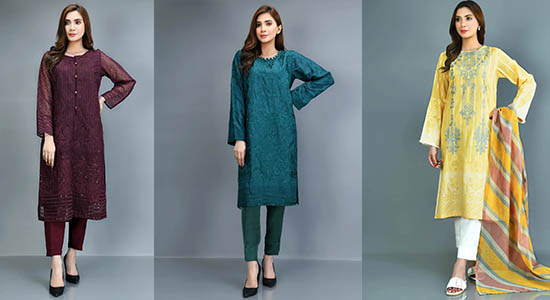 Having clothes to highlight the appropriate function and gathering is the requirement for all. But to find the perfect outfit, we must visit the outlets. However, with several brands coming over the marketplace, it becomes difficult to find the right one.
In addition, even the right ones do not carry the ideal fabrics in every category. So how a simple user will be able to locate the perfect fabric? For this, we bring a post where you will be highlighted some great Pakistani brands for clothing.
And how they fare in this race of offering the perfect fabric range. Consider it a wiser post for men and women that like to get the perfect outfit for upcoming events.
1. Mohagni
When it comes to a great suiting experience, not many brands come to mind on the instant. However, Mohagni needs to be on your list when looking for a shopping evening.
The brand is rich in offering the perfect fabrics for every gathering. While most casual wear brands for women have to deal with the executive stuff, this brand is all about easing the customers.
You can find a perfect outfit for a golfing day and sit on your couch in the lounge. We present further options on how you can have the perfect fit here. In essence, the executive clothing range at Mohagni collection appeases us all.
2. Maria B.
Highlighting the top women's brands, we need to stop for a while. Here, we mention Maria B. that is a premium clothing brand for men and women alike. In essence, you will have the perfect quality and quantity for both genders here.
For men, it is a time to take a break from western clothing and return to traditional wear. Traditional wedding outfits to casual wear for Eid and gatherings, everything resembles the culture here.
For women, there is a separate range of diverse outfits available. They can select from fabrics to read-made outfits for events. However, tradition is on the offer with each outfit you select.
Moreover, the best thing about Maria B. is their branding, where they do not use females for advertising.
3. Sapphire
The top women's clothing brand in Pakistan has to be Sapphire. Before it, there was a monopoly among two to three women brands. However, Sapphire rose to fame with its incredible dresses and great prices.
In general, they have to offer a price for every budget. You can shop your requirements and will be satisfied with the purchase. While it is Ramadan that is approaching, Sapphire has launched its Eid collection. But summer collection is catching the eyes presently.
The brand is already rolling out the perfect outfits for the summer of 2022, so you do not have to wait to grab the perfect dress. In addition, young girls can also locate their favorite and priceless items. With ready-made dresses on the rise, this brand becomes a must-visit location for many.
4. Limelight
Limelight is a good brand that competes in the women's clothing marketplace. However, the importance of it is great when it comes to diverse clothing. The brand is good to compete against Sapphire but there is more on offer here.
At first, the brand is not stopping back from releasing some great design categories. While many brands are rolling out summer collections and Eid collections. Limelight is giving a diverse look to its range.
There are three new categories on offer that include an Embroidered collection. And that is fit for women that want more from their dress. The summer collection is already out for women to try however there is another great option to searching.
Be Yourself collection is all about women highlighting their looks. You can find eastern dresses in a western mixture. And some good accessories in addition with them.