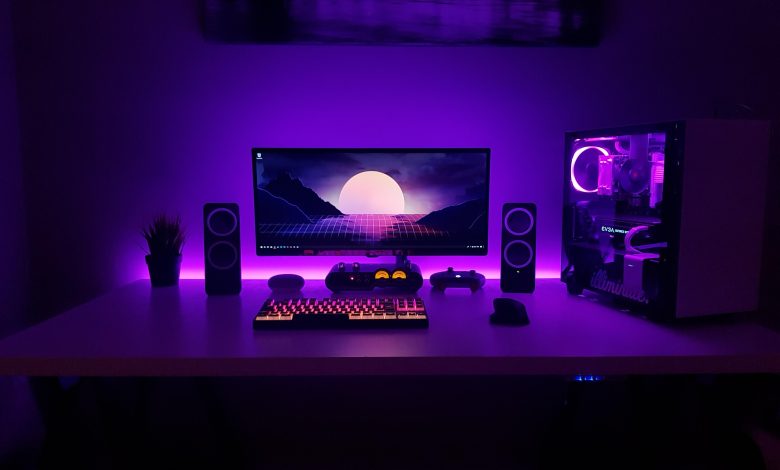 If you have decided to buy a new gaming PC, you must first understand what you will buy between the desktop and laptop. Then, the second step is to determine what will be the best gaming computer set up for gaming purposes. It is challenging to select between the custom and pre-built PC as both have advantages and disadvantages. So, to help you decide, we will discuss each category in this blog.
Custom vs Pre-built Pc- Which Is the Best?
When you purchase a new PC or laptop, it is crucial to select the one that will be compatible with how you will use it. Therefore, below we will cut down the main differences between custom and pre-built PCs. In this way, you will understand what you have to choose for your best gaming computer setup price.
Your retailer is going to set your PC for yourself. The pre-build is mainly an assembled desktop that you can use right after you pull it out of the box. However, when you buy a pre-built PC, you will get a warranty, professional support, etc. 
On the other hand, a custom PC is for those who wish to assemble their PC on their own. Here, you will have the opportunity to select every component of your PC. Since it has to build manually, either you can do it or as someone to do it for you.
When it comes to convenience, a pre-built PC is undoubtedly the best option. The entire process of assembling the pre-built PC is effortless. It is a ready-to-go product you can easily set up on your desk. Then, it would help if you ensured that all the cables that come along with the PC are correctly connected. After that, hit the power on button and start using it. 
However, apart from this, you will be relaxed to know that your desktop is under warranty. So, if anything goes wrong, you can quickly get services from its manufacturer. Besides this, you will get assistance in case you want to upgrade it in the future.
Unlike the pre-built PC, you have to do everything on your own, from installing it to assembling all the components. So, if any problem occurs, it will entirely be on you. You must pay all the costs of troubleshooting, diagnosis, repairing, etc. Therefore, in this round, the pre-built PC is the clear winner.
All desktop computer price is high in the market. But, if you compare pre-built and custom PCs, custom desktops are now more expensive than pre-built PCs. So, if you are tight on your budget, you can purchase a pre-built PC. On the contrary, if you want to select all the components and are ready to invest, then a custom PC can be the ideal option.
When it comes to performance, then both are pretty good. Pre-built PCs can give you an effortless and smooth performance. But if you wish to add GPU or CPU, then go for a custom PC. Also, you can get better performance if you choose a custom PC.
Conclusion
We cannot tell you what will be the best option for you as everyone has different preferences. Therefore, we have explored some categories to help you make your decision. We hope now you can select one of them depending on your gaming computer setup requirements.