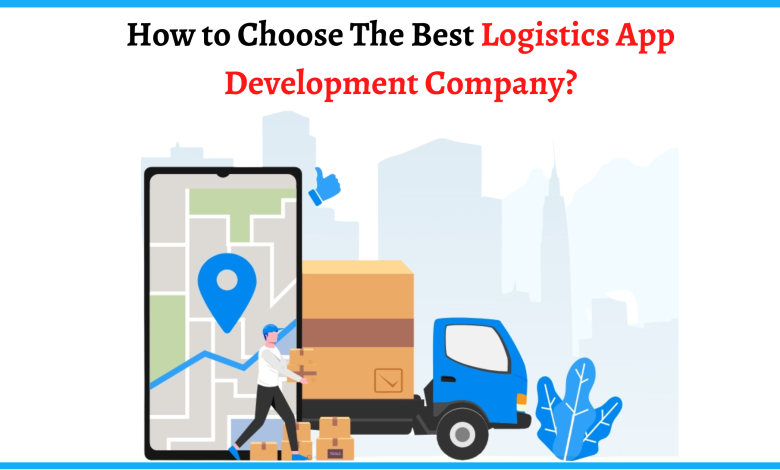 There are no limits when it comes to the variety of logistics web development services and companies you can choose from today. Each of these companies is eager to build attractive, feature-filled apps that engage their target audience.
However, you must select the best logistics app development company based on your time, budget, and business requirements.
So, how do you do that?
In this blog, we will explain the essential aspects to help you choose the most suitable option for your needs.
Essential Factors For Selecting A Logistics App Development Company
Given below are the factors you must consider in a logistics mobile app development company aside from obvious requisites, such as trust, reputation, and loyalty:
Portfolio Analysis
The first thing to do is explore the internet for some good portfolios. You will find the portfolios on the companies' official websites. They will help you determine whether the company has worked on projects like yours before.
Contacting the company to ask about their technical expertise and business domain will also help you with this. It will give you a glimpse into the different project themes they have worked on and their experience.
Look For Satisfied Clients
A successful logistics app development company will have testimonials to show their accomplishments, so ask about them.
Check whether the company has done the work on the list of client projects you receive. Are the clients happy? An unbiased company is more likely to have a happy clientele. It's the sign you need to proceed further.
Ask For App Demos
The best way to know if the mobile app development company makes good apps is to try them. Many companies provide app access for completed projects to test them. Additionally, you can provide access to your authentic end-user and spend a few days getting their feedback.
Check Communication And Transparency
Examine the development process and transparency policy of the service provider you're considering. Do they use an agile methodology to build applications?
Knowing how they work is important, as it's the key to ensuring quick development and transparent communication. This includes the feedback loop and response time for bug-fixing and modifications.
You may want to give preference to companies that prefer to maintain a natural conversation with people through various modes.
Ask About Post-Launch Support
Work on the app doesn't end with its launch. On the contrary, that's when the real work begins. It becomes essential because of the possibility of an urgent issue that needs to be fixed ASAP.
So, you'll want a logistics app development company that's ready to provide consistent support, maintenance, and updates after launch. The company should also provide all this over the long run.
Final Thoughts
The factors mentioned above will help you make a careful decision, improving the chances of completing your project successfully.
Find a mobile app development company that takes an interest in your business rather than just developing apps. Such a company will offer guidance with your best interests in consideration, building a strong relationship.