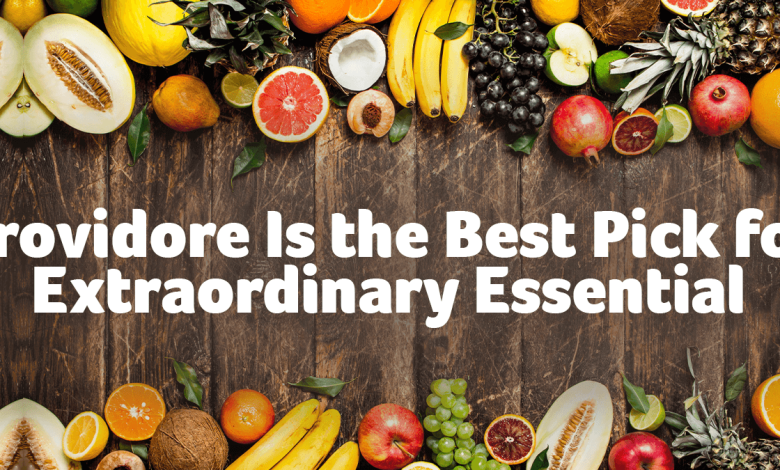 Getting your essentials delivered to your doorstep is a great convenience. But what makes the deal even sweeter is when they are super fresh. It makes you feel good before you've even had a chance to consume them.  
 Fruits and vegetables fail to give you the nutrition or benefit you hope to get from them if their freshness is compromised. But you can forget all such woes when you order your daily essentials from Providore.  
 We'll give you 5 reasons why! 
 When you order essentials like fruits and vegetables from Providore, you can be sure of receiving goods that have been handpicked with care. Once the produce has been sourced, it is stored at an optimal temperature so that it reaches your doorstep with its goodness intact. 
 Fruits and vegetables don't lose their nutrients if they are stored well. A bite into the apple or guava that you order from Providore will give you the perfect crunchiness and taste that a fresh pick has. 
 Tracking the consistency and quality of every item is key to delivering the best products. It is important to ensure that perishables like fruits, vegetables, dairy products, poultry and meat are store at the right temperature.  
 At Providore, we source the products directly from select suppliers. Moreover, standard operating procedures are in place to monitor the storage, handling, transport and delivery of products. Be it regular products or artisanal produce, you will find that everything you order from Providore is extraordinary in terms of quality.
 You will be spoilt for choice when you shop for essentials with Providore as there is a wide assortment of goods to choose from and everything is as fresh as it can be. Fruits and vegetables, meats and seafood, dairy, eggs and frozen items, bakery products and all the other essentials you require are all in one place, at the click of a button.  
In case you don't find what, you're looking for, you can always drop a message to the Providore customer service team regarding the same.  
Goods delivered at your convenience

 
 All you must do is select your essentials and leave the rest to Providore. Simply place your order online and it will be deliver to you in completely hygienic conditions right at your doorstep. 
 It is also up to you to decide when and how you want your essentials delivered. If your friends have made a last-minute plan for a game night at your place, there is an Express Delivery option to get all your supplies deliver in just 2 hours. No last-minute drive to the supermarket to lug back your haul of supplies! 
 You can shop for all your essential needs with ease at Providore as the products are well organised and categorised. For all your grocery and household requirements, it is a one-stop-shop that makes a supermarket come alive on your screen.  
 So, if you're looking for fresh products of premium standard, Providore is the perfect pick for you. Moreover, it's not just your order that you will receive. It will be couple with the joy of getting top quality products right at your doorstep… and hassle-free! What more can you ask for!